Last Updated 17th November 2021
With a highly concentrated population along the Coast, Gold Coast bus advertising gets noticed by foot traffic, car traffic, tourists and residents alike.
Bus stop advertising is one of the most effective outdoor advertising methods. Records indicate that 71% of people prefer buses and bus stops with advertising. Additionally, 69% of people learn about new products/ services via bus stop advertising here on the Gold Coast.
Source: AMW Media and Global Research Network data2decisions – Proprietary Study 2018.
Bus ads are sure to get your brand seen, noticed and remembered as they combine eye-catching movement and outdoor advertising, which results in high recollection.
We take care of everything from concept to creation. If you need, we can even have a go at driving the bus!*
* we won't be driving the bus
Not only will we coordinate the logistics, but we can build your campaign from start to finish.
Why you need bus advertising – ask the experts!
"The infamous M1 Motorway connects the Gold Coast and Queensland's capital city Brisbane. Marketers have a unique opportunity to leverage driver time spent on the M1, especially since it is known for its traffic. The M1 is an excellent tool for pragmatic visual communication.
"Brands can introduce themselves to customers and then repeatedly connect with them via outdoor advertising such as bus ads and billboard ads, which occurs all whilst drivers commute along the M1."
Source: Journal of Australasian College of Road Safety.
Bus ads provide a unique method of 'distracting' advertising, as bus ads are directly in drivers' primary field of view. Drivers can't help but read their content, even if for a second.
Get noticed with bus advertising that ensures your target audience sees your brand for a fair, affordable and sustainable price.
Our expert bus advertising and graphics team here on the Gold Coast will create eye-catching visuals to make your message stand out, loud and clear.
Let us make you the talk of the crowd. To find out more about our out-of-home transit advertising options, please contact us today, and we'll get you sorted!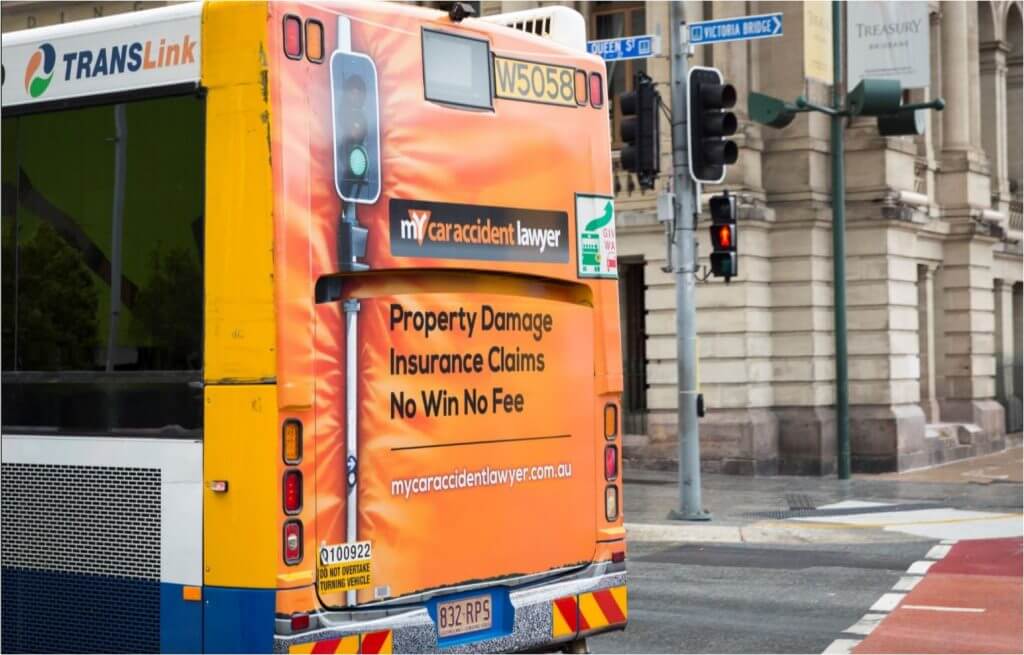 Contact Us
"*" indicates required fields