Bus stop advertising is one of the most effective outdoor advertising methods. It is recorded that 71% of people prefer buses and bus stops with advertising. Additionally, 69% of people learn about new products/ services via bus stop advertising Gold Coast.
Source: AMW Media and Global Research Network data2decisions – Proprietary Study 2018.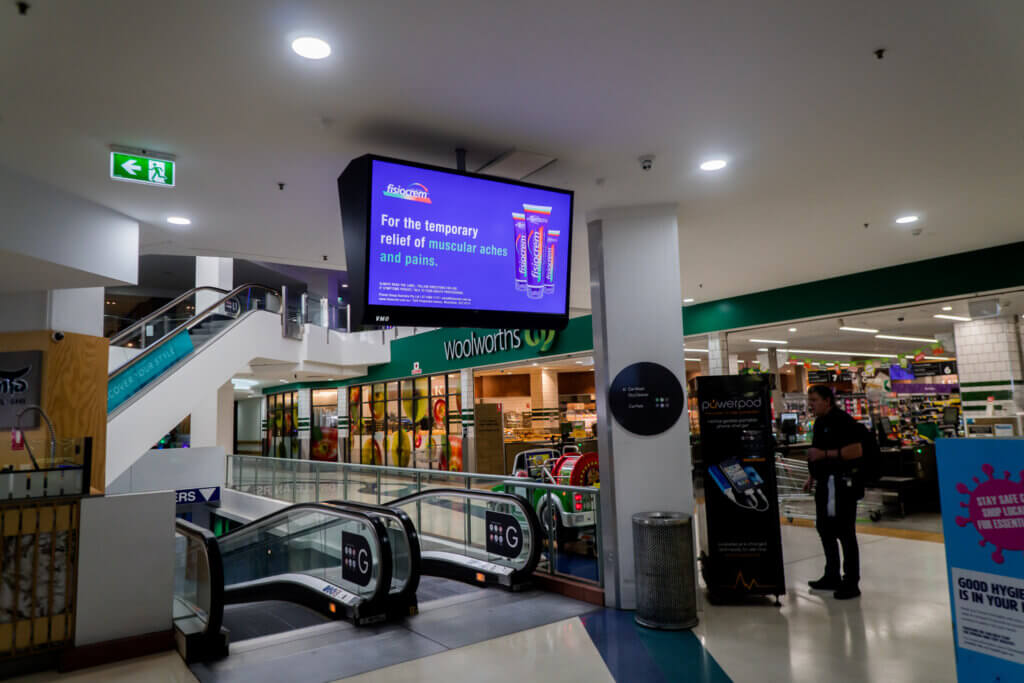 So how have we effectively used bus stop advertising on the Gold Coast?
Project your key message
Get your brand on the move with clear and direct key messaging. Using bus stop advertising offers the opportunity to inspire and delight your audience as they are waiting to commute. We look at this as a "first impression" opportunity to meet and greet your potential customers.
With clear and concise messaging, your audience should be able to understand what your company is offering. Then, it gives them a sense of urgency to know more.
Engaging with your target market
At Tailored Outdoor Media, our bus stop advertising is specifically placed to captivate your target audience. This involves understanding the right locations during their daily commutes. One of our clients, fisiocrem, has a target market that cycle, run and travel along direct bus stop routes. So we have placed bus stop advertising near outdoor fitness areas and gym routes.
We created a touchpoint campaign that directly targeted these commuters both during the day and at night. In understanding, a lot of their target market travels early mornings – to the gym or before traffic increased along their cycling routes – this digital bus stop advertising ran both day and night with a backlight so it was illuminated 24/7.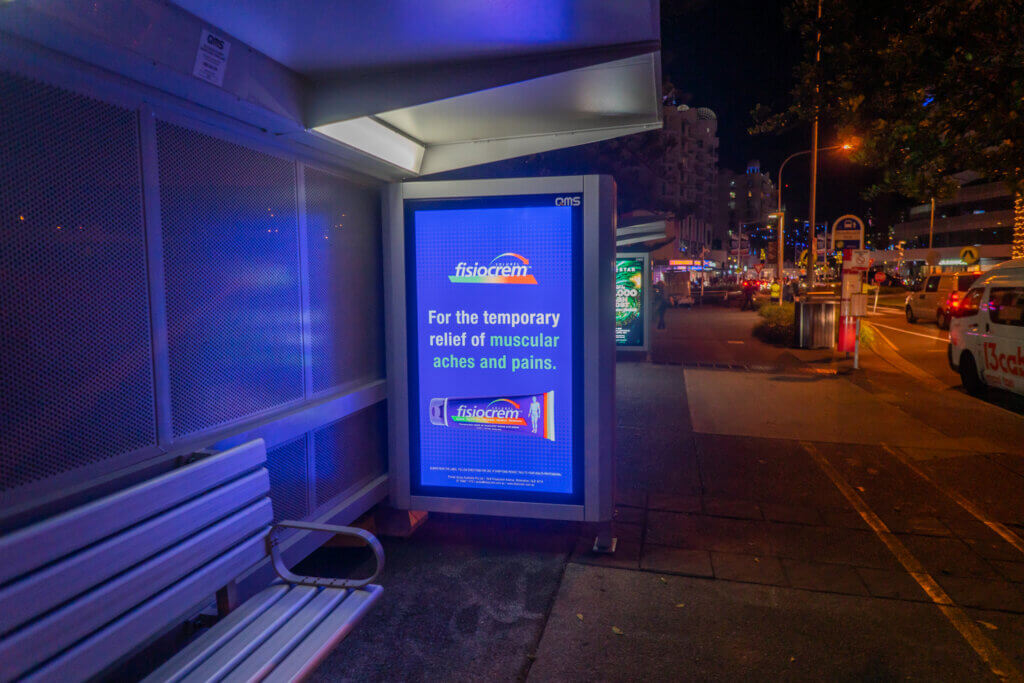 Brand recognition
Outdoor advertising, such as bus stop advertising, can boost a brand's name by around 15 times higher than any other form of advertising.
Bus shelter advertising motivates viewers to take action and actually absorb your advertisement while they are waiting for their transit, especially if it is along a bus busy route. Further, if the commuter resonates with the campaign, they are likely to share it via taking a photo and sharing it.
Want more information?
Allow us to make you the talk of the bus route in a personal, localised manner. Contact us via the form below or for more information on our bus and bus stop advertising Gold Coast and beyond give us a call.
Contact Us
Give us a call on (07) 5534 1228 or fill out the form below.
"*" indicates required fields