Specialists in Billboard Ads Gold Coast
Updated 25th June 2023
Tailored Outdoor Media is a sector of the award-winning ad and marketing agency, Tailored Media.
At Tailored, we are about pushing boundaries to get great results for you! Being specialists for all outdoor media, ranging from billboard ads Gold Coast to bus and bus stop advertising Brisbane, we are here to help.
Bus Ads, Mobile Ads & Billboards
Headed up by industry veteran Brendon Sinclair, our experience in marketing has taught us that to get your message noticed you need to stand out in the crowd – so that's what we're here to do for you.
From billboard ads on the Gold Coast (digital or static) to bus advertising on the coastal route. Our mobile billboards are also very effective.
By using your company's key messaging on outdoor media, your brand will be seen and heard in a personal, localised manner.
We specialise in:
Why use Outdoor Media advertising?
Advertising is an integral component of any successful marketing strategy. Whether it is outdoor, transit, radio, digital, or mobile billboards, we know how to get your brand seen and heard. In launching brands via outdoor media, you are building brand recognition by making a big impact on a mass audience to accomplish sustained awareness.
From research and targeting to creative and media planning, our advertising agency will help you with it all – from billboard ads Gold Coast, Brisbane and beyond.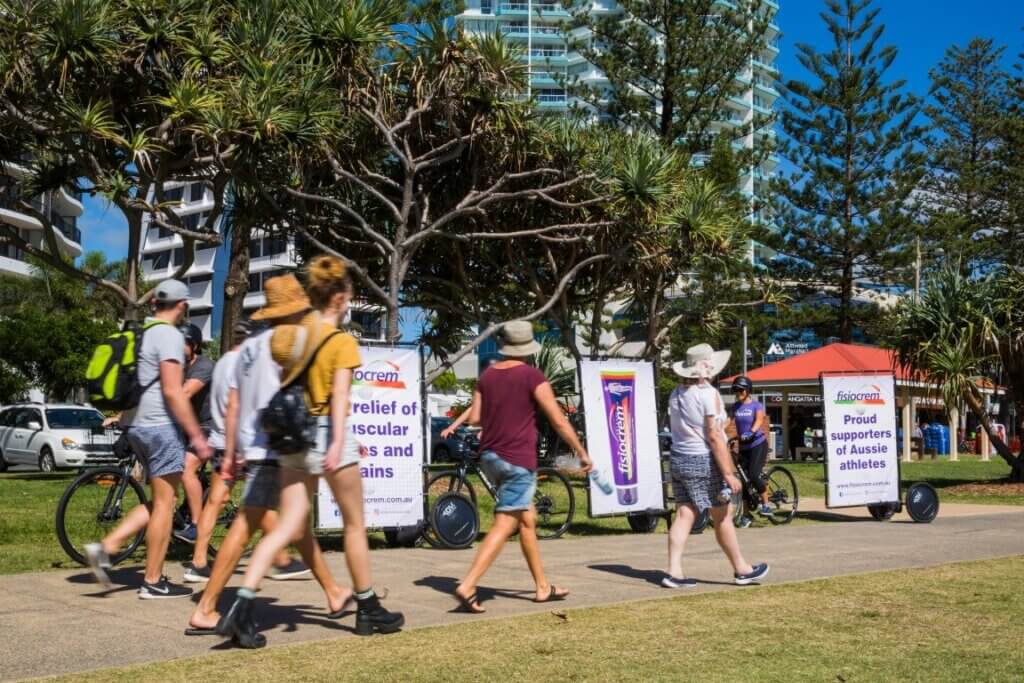 We want to make your brand the centre of attention.
If you're interested in getting a price for billboard ads, bus ads or mobile billboards, get a quick quote online today or call us direct on 07 5534 1228.
Or for more advertising and marketing opportunities, head over to our creative hub Tailored Media. Plus, check out some of the awesome work our team has accomplished for our clients.