Published 16th September, 2021: Compared to static forms of outdoor media, digital billboard advertising can be an easy, simple and convenient alternative for your business. Digital billboards can easily be adapted at the last minute. This of course results in less risk as an advertiser, and also enables your company to adapt your key messaging, no matter what is going on in the world at the time.
Back in 'precedented times', quick revisions to the billboard artwork at the last minute were largely unnecessary. As business owners in Brisbane and on the Gold Coast know far too well, things can change quickly, and this often means that in order to communicate a resonating interesting design work, we need to be able to adapt our artwork and messaging on a billboard quickly too.
What exactly are digital billboards, and how can we get you noticed on a Gold Coast digital billboard today?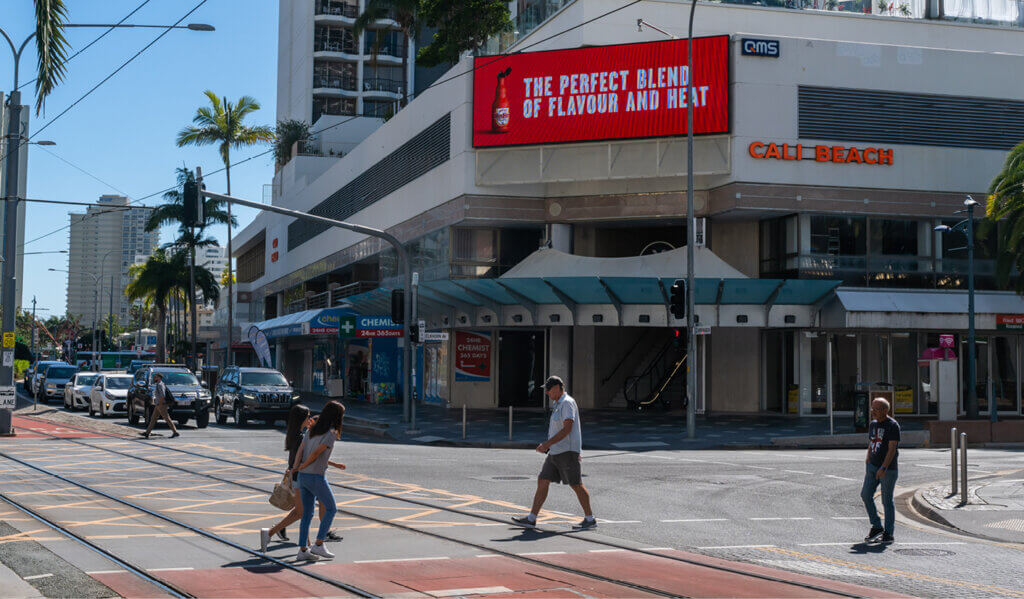 Digital Billboard Ads
The term 'digital billboards' encompasses electronic screens placed next to freeways, as well as bus benches, shopping centres and other high traffic areas. Digital billboards enable you, the advertiser, to update and change your advertisement. So, there's no need for you to predict the future in order to make sure your ad will still be relevant.
This takes the pressure off, especially when booking digital ads months in advance! Let us help you save costs by arranging your digital billboards, which means there are significantly less costs for tweaks made over over the course of your campaign.
Bus Shelter Ads
Bus shelter ads, especially on digital screens, allow you to reach a specific audience at times of the day that they are most likely to be receptive to the message. Tailored Outdoor Media empowers brands to be seen and heard in a personal and local manner using bus shelter advertising. We will get your company seen, noticed and remembered using bus shelter and digital billboard ads as a flexible and convenient option.
If you're interested in making your business the talk of the town,, get in contact with Tailored Outdoor Media by requesting a quote with the form below. We will take the hassle out of planning your next marketing activation!
Contact Us
Give us a call on (07) 5534 1228 or fill out the form below.
"*" indicates required fields